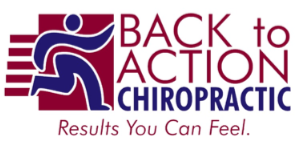 Thanks for subscribing!

We'll be sure to send you information on all our SPECIAL offers.

In the meantime, please take a few minutes to check out our website. If you happen to know someone we can help through the healing protocols of chiropractic, take a moment to download this coupon and give it to them!

Thanks again,


The Drs. and Staff at Back To Action Chiropractic